Checking the home staff. Check nanny, housekeeper, governess, servants.
Lots of good prospects in life opens up before us, when we have plenty of free time. Then you can do what he likes, easy to go to a friend on a visit, to visit the theater or just relax. But when you are a family man, the free time you become necessary to do not just what he likes, and to do the necessary work, without which the normal life of your family is not possible. Because your children happen to require more attention than you can provide. And this is not because you do not like them, but because the pace of life puts you in such a framework.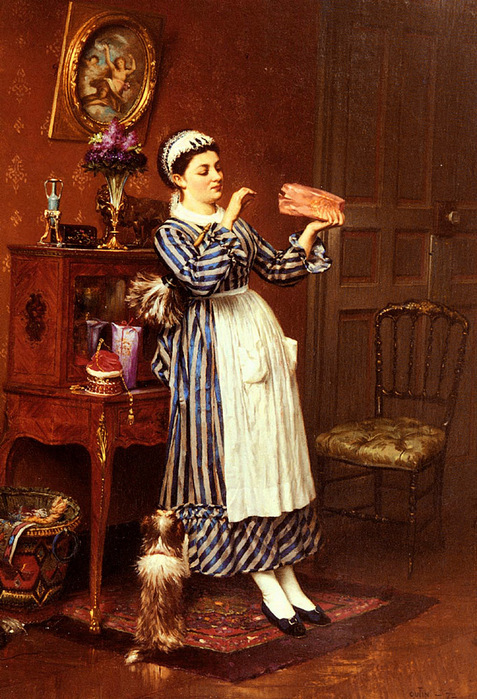 Solve the problem of free time you can and there are different methods. One way is to hire the right person. This can be a nanny, housekeeper, governess or servant. These people can be found through a newspaper or agency. But whether or not you can trust these people. Do you have any desire: check nanny, check maid, check governess or check maid.
Check nanny as a governess must always check if the person is not only out of your inner circle, and you trust it to 99%. Some do it yourself, hire other relevant agencies. The motif of these checks is quite understandable and justified. You care about your child. You absolutely do not care what will educate your child. The fact that you have to go to work to secure the future of your children characterizes you as caring parents. And the fact that you are hiring a person from whom you expect a significant impact – it's the right thing to do. A good nanny or governess with the right approach can seriously affect the future of your children. Parents who refuse to check or verify the nanny housekeeper. Serious risk to the health of their children.
Check nanny or housekeeper, you can check yourself and this is not a clever ways. You can ask your neighbor or friend who lives nearby, to observe behavior of nurses when she's going out with a baby. Once a nanny or governess to start its work, some times suddenly come home, and carefully watch her reaction. Find out where the nurse worked before. If possible, call her previous employers and find out what they have, what they think of their former employees. Such verification is possible, but is not effective enough. It is better to trust the professionals. Having sufficient experience and the necessary funds, they can provide you with a more detailed and accurate information. Thus check nanny, check maid, check governess or check maid for you is a matter of more reliable.
Check maid servants or check business more scrupulous.
Check housekeeper or maid to check a variety of theft. Destructive activity in the form of desecration of food. Fitting and wearing a host of clothing, including underwear. Fairly common cases hiding health problems, including mental plan. Check maid servants or check for drug and alcohol addiction, sexual relationship with one of the owners. Concealing a criminal record and criminal connections. Check housekeeper or maid to check careless attitude to his duties. Unauthorized use of the owner's property, and so on.
Every man should do his business, then it will be made better because professional.
Services detective Agency, private detective in Kiev and Ukraine. Call or write Us we will be glad to cooperate with You.
Checking the home staff. Check nanny, housekeeper, governess, servants – 2010