Information security audit. Any director or senior manager has to think about the issues of information security, the likelihood of which is necessarily present for any serious company. And the biggest problem is that it is very hard to imagine the state. Where the information security of the company at the time. The only right decision in this situation may be audit information security in the company, which will hold experts in information security.
Information security audit to assign only qualified personnel.
But the problem is that the normal specialists in Ukraine that can provide a quality audit of information security, very little. The presence of a professional certificate or order services from the advertised companies often can not guarantee the required head result. Why?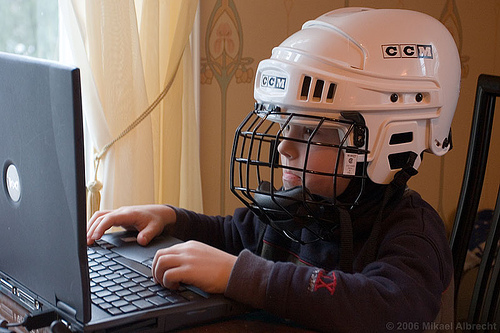 Firms conducting audits security, generally focus on the introduction of a specific product, providing solutions define the scope of information security.
These firms are dealers of major brands. And the audit of information security is to convince top management of the need for the introduction of their products.
Typically, these products are focused on the protection of the outer perimeter of the corporate network and to identify threats of this kind. But contrary to popular belief, the threat of the outer perimeter of the corporate network are not the most critical to information security. Insider threats (threats that emanate from their own employees) – much higher than the external threat.
Therefore, a security audit, which would be conducted by practitioners who have real experience of information security at other companies and passed with a special structure, where information security is not an empty promise.
He will not disregard all areas of information security.
In this case, information security audit is complete, and the resulting document to its outcome will be instructions for action to the CEO.
Our detective agency is not a dealer is not one company in the field of information security.
Conducted our audit of information security specialist will represent the situation as in your business, and the results clearly help managers take the necessary decisions to improve the level of information security in the company.
Services detective Agency, private detective in Kiev and Ukraine. Call or write Us we will be glad to cooperate with You.