Driver's and bodyguard's services. Escorting and security.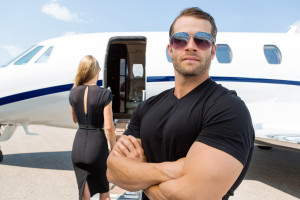 Our agency offers for businessmen and guests of our city:
– professional drivers (length of driving from 10 years and more, with skills of driving in the extreme situation, knowledge of English) who will make your trip safe at your or rented car. We also offer drivers with cars of business and VIP class to the client's wish. Our drivers know very well both roads of Kyiv and regions of Ukraine. We will help you choose the rout all over Ukraine, abroad departure is possible;
– bodyguards with the length of service in the private and civil organizations securing safety of the first people of the political and businesselite;
– escorting and security of people and their property.
The services of a personal bodyguard in Kiev and Ukraine. Call or write Us we will be glad to cooperate with You.
Driver's and bodyguard's services. Escorting and security – 2010